Pandit Satyasheel Deshpande is an unconventional, creative and widely loved Hindustani Musician, a captivating  performer, a brilliant composer, a respected researcher and an acclaimed author.
The Early Years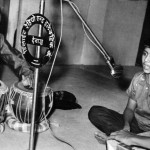 Born in Bombay, India in 1951, Satyasheelji possessed from the beginning the capacity to reproduce the music of the great masters.The great masters of the time frequented his house to confer with his father, the eminent musicologist Pt. Vamanrao Deshpande. Satyasheelji thus grew up surrounded by stalwarts like Pandit Bhimsen Joshi, Smt. Mogubai Kurdikar, Pandit Vasantrao Deshpande and most importantly Pandit Kumar Gandharva , who was later to become his chief guru and mentor. His boyhood days were spent listening to and absorbing the music of his father, Kumarji and the many other stalwarts to whom Vamanraoji was a constant source of encouragement, appreciation and intellectual stimulus.
Kumarji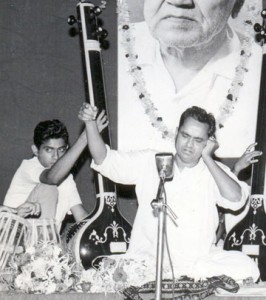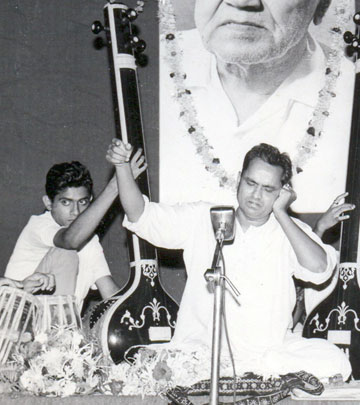 In 1972, Satyasheelji decided to devote himself fully to the study of music under the guidance of Kumarji, with whom he lived for many years in the town of Devas in the true spirit of a disciple. Kumarji imprinted on his student's mind the singular beauty of each of a wide range of musical approaches – genres, artists, gharanas. Kumarji emphasised the underlying principles at work in each case. He encouraged his students to look at the various possibilities contained within each approach. Very few musicians have ever been able – either technically or intellectually – to effectively receive the kind of training Kumarji gave to his foremost student. Satyasheelji thus imbibed Kumarji's inimitable style while escaping the trap of becoming a cheap imitation of his legendary guru.
Satyasheelji knew that Kumarji's guidance was only the beginning of a hard yet fascinating journey that he would have to undertake alone. On his return to Bombay, he began performing regularly in music festivals across the country. He toured abroad, performing extensively in Amsterdam, Paris, the UK and the US. All this while, the student within him refused to rest. The journey that Kumarji had set him on was far from over. Satyasheelji continued to assimilate a variety of styles, musical approaches and compositions from his contemporaries, his many gurus, books of musical notation and a host of other sources. This obsessive studiousness led to a day in 1987 which proved to be a turning point in Satyasheelji's life.
Samvaad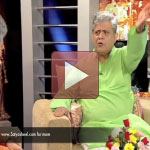 Satyasheelji presented a captivating demonstration of a raga as approached by different gharanas to a program officer of the Ford Foundation, USA. He demonstrated each approach to the same raga complete with that gharana 's particular aesthetic, it's treatment of rhythm and structure, with every particular quirk and eccentricity of pronunciation, attitude and even voice-culture unique to each gharana . An enormous undertaking grew out of this performance – to preserve, document and comparatively analyse the rare and dying traditions of North Indian Classical music. The Ford Foundation presented Satyasheelji with a grant in 1987, under their 'Education and Culture' programme, in order to do this work.
With the help of this grant, Satyasheelji established the Samvaad Foundation at his residence in Mumbai. Here he created arguably the largest and most valuable archives of Hindustani music in the country. He invited practically every living stalwart of the time to reside at the foundation for months on end and extensively recorded their music, their performances, their discussions, their teaching sessions. Some of the names that make up Samvaad's huge catalogue are Ustad Salamat Ali, Ustad Nayaz Ahmed, Ustad Aslam Khan, Pandit Jitendra Abhisheki, Pandit K.G.Ginde, Pandit C.P. Rele, Shobha Gurtu, Pandit Jagdish prasad and Pandit Ramashreya Jha , amongst a host of others. He also collected and continues to collect a large number of rare heritage recordings of vocal music. The method he adopts at Samvaad is one of unprejudiced comparative analysis between alternate interpretations of classical forms. This work, besides unquestionably being of great value to contemporary and future students, has also deeply enriched Satyasheelji's own vision of music.His music is thus a complex texture of various musical strands, that have been carefully chosen and woven into a single fabric. He has been particularly careful about what to imbibe from whom, and how to adjust whatever he has received to his own artistic sensibility.
Digressions, Distinctions and Disciples

While maintaining a thorough commitment to classical values, Satyasheelji has not lost touch with his early love for lighter forms. He displays an uncanny mastery over forms as varied as the ghazal, the bhajan, the thumri and the folk music of India. He has also occasionally sung professionally in films and has been closely associated with Pt. Hridayanath Mangeshkar. In 1982 he sang in 'Vijeta' and in 1992 he received the 'Best Playback Singer of the Year' award for his immensely popular duet with Asha Bhonsale in 'Lekin'. He also sang in Ram Gabale's Marathi film, 'He Geet Jeevanache', in which, in addition to his solo classical singing, he sang a duet with Lata Mangeshkar. His studio releases have been widely appreciated for their ingenuity and the breath of fresh air they bring into the Indian tradition.
Satyasheelji is also a widely read author and is regularly called on to contribute to magazines and newspapers in the Marathi and Hindi languages. His incredible literary talents have been applauded by many masters of the written word. His study of Marathi, Hindi and English literature is enormous and has been conducted with the same assiduousness that one finds in his study of music.
He is a recipient of many awards including the Homi Bhabha Fellowship in 1996, the Kumar Gandharva Fellowship in 1999, Sursingar Samsad's Tansen award, the Raza award for creativity in 2006 and, most recently, the Vimla Devi Foundation award for social work, for his work with the Samvaad Foundation.
Satyasheelji has also been a devoted teacher of Hindustani music. Amongst his foremost disciples are Shri Krishna Bhat and Shri Anand Thakore, both of whom are noted young musicians. He is also a mentor to many musicians and composers like Shri Kaushal Inamdar.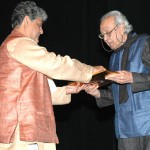 Satyasheelji is as much an individualist as he is a thorough explorer of the tradition within which he works. His music emerges not only from his own virtuosity and versatility as a performer, but also from his rigorously intellectual and assiduous eclecticism as a student of the Hindustani tradition. He is widely known for the stunning spontaneous imagination he demonstrates in performance, for his innate sense of composition and improvisation, and for the immense scope and depth of his musicological research.